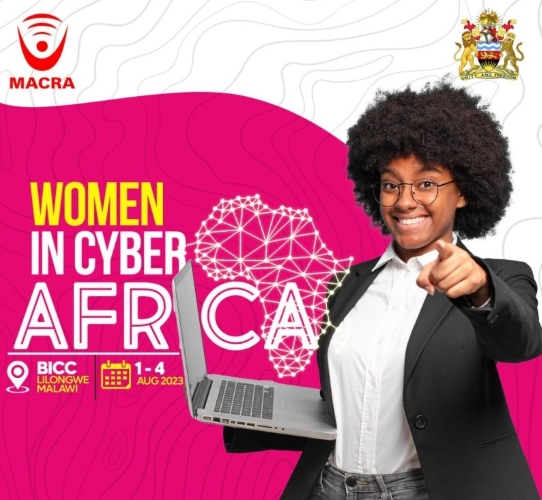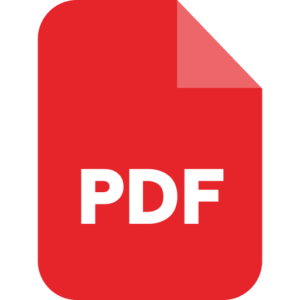 Download
A Call for Papers: Women in Cyber Conference
WOMEN IN CYBER AFRICA CONFERENCE
BRIDGING THE GENDER GAP AND BREAKING THE GLASS CEILING"
ABOUT
The Malawi Communications Regulatory Authority (MACRA) is hosting a Women In Cyber Africa Conference in Lilongwe at the Bingu International Convection Center (BICC) from 1st to 4th of August 2023 under the theme "Bridging the Gender Gap and Breaking the Glass Ceiling."
The gender gap in the technology and cyber security fields has been a significant issue for many years. Despite the increasing number of women and girls interested in pursuing careers in these fields, they face numerous challenges that hinder their growth and advancement. Studies show that women are underrepresented in the tech and cyber security industries, and even when present, they face discrimination, bias, and harassment. Therefore, it is crucial to bridge this gender gap and break the glass ceiling to ensure women and girls can participate fully in the technology sector.
The Women In Cyber Africa Conference will enhance cyber security capacity and capabilities through structured trainings and a mentorship circle.
PURPOSE
The purpose of the conference is to empower women to develop skills for better gender inclusion in cyber security, helping to tackle the workforce challenges still prevalent in the field such as, unfilled positions, skills gap, and retention challenges.
The conference will provide an appropriate platform for women and girls to share their experiences, challenges, and success stories and develop innovative solutions to overcome barriers to their growth and advancement in cyber security.
OBJECTIVES
The Women In Cyber Africa Conference will tailor event sessions around four thematic concepts: Train, Inspire, Share and Empower. The conference will tackle the gender and workforce gaps in cyber security through trainings (both on soft-skills and technical topics), role-modelling and mentorship.
Build capacity for women and girls in cyber security and information technology professions through the provision of knowledge and skills for professional and personal development
Inspire young girls and women to take up careers in cyber security through presentation by well-known women in cyber security showcasing their career paths, hence promoting role models and the perception of women as valuable additions to the cyber security field
Promote knowledge sharing of beneficial communication networks, and exchange funding stream resources through a mentorship circle where prominent women in the field of cyber security will mentor young women and girls
Empower women to take up leadership spaces in cyber security
The Women In Cyber Africa Conference is open to all women experts, practitioners, and professionals in the field of cyber security, government ministries, regulators, telecommunication operators, academia and educational institutions, telecommunication equipment manufacturers, research and design institutes, software developers, students and anybody who is interested in cyber security and women empowerment.